The name Taba Kashi
'Tana Bana', fondly known as the process of warping and wefting by the city of Banaras, also represents the warping and wefting of time. And to us, it signifies the birth of TaBa - a love story of everything Benaras stands for.​
Somewhere between these two meanings; and the words 'Tana and Bana', TaBa was born. It's an attempt to find the right balance, an attempt to find home in the ever-changing.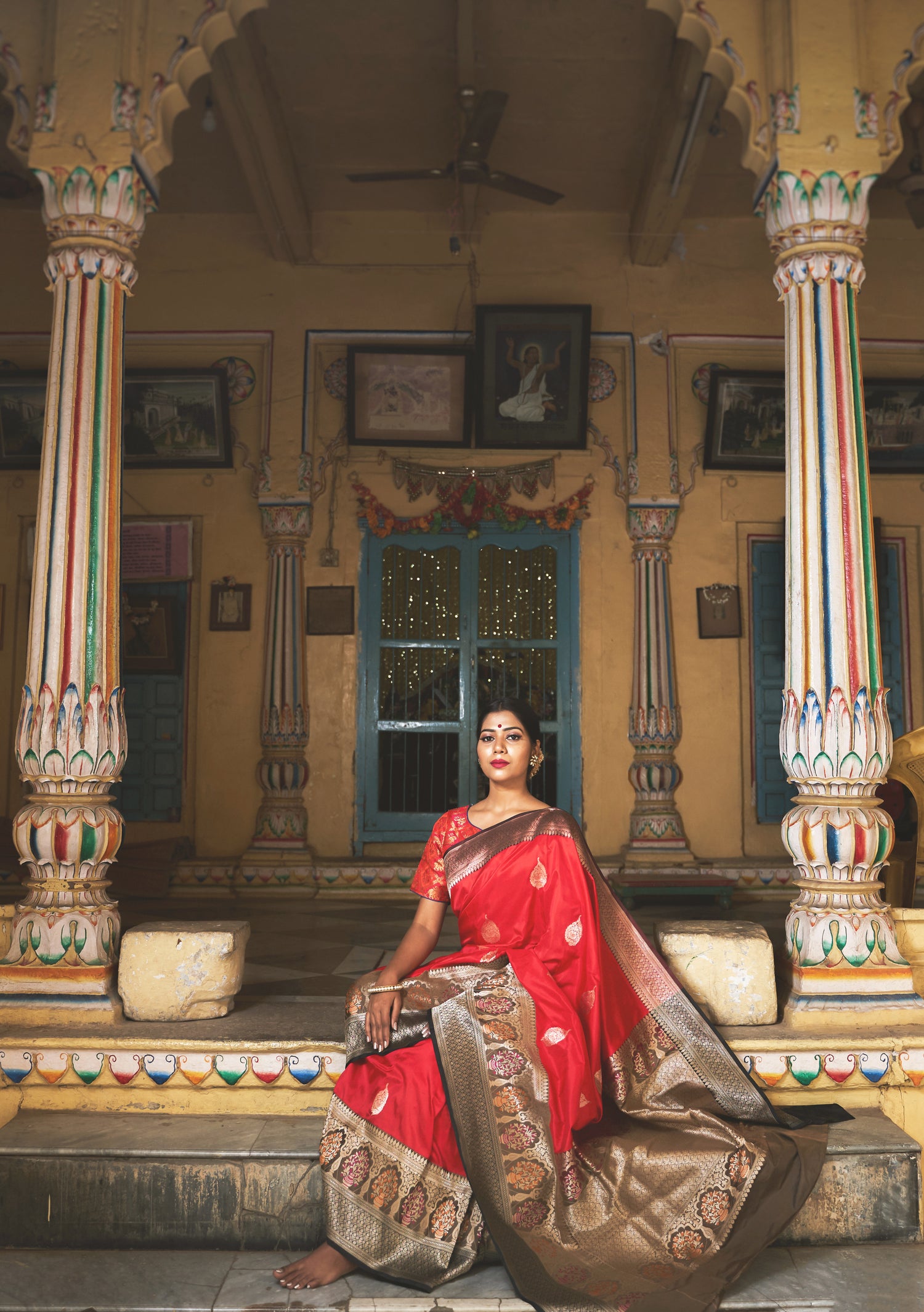 The story of TaBa Kashi
A legacy of 45 years, a story of humble beginnings from the alleys of Banaras, a voice melodious and echoing from dusk to dawn peddling yards of sarees to rolling in the buzz of business. With roots in the craft and community, working with 3rd generation weavers and artisans, TaBa Kashi aims at redefining and uplifting century old skills in pursuit of building a language that speaks the true essence of Banaras.
An amalgamation of 3 generations working one after the other to form a compassionate community of weavers and customers, drawing inspiration from the colours, architecture, philosophies and culture of Banaras to bring forth heritage quality.​
Just like the weaving and wefting of threads (tana-bana), Taba Kashi is the love child of the Ganga and Jamuna tehzeeb. The beauty and grace of times gone by, and the excitement and freshness of times anew; the coming together of people across communities, Taba knows no difference. For her, everything is one. Just like the banks of the river of the city she was born in.
Shop Now